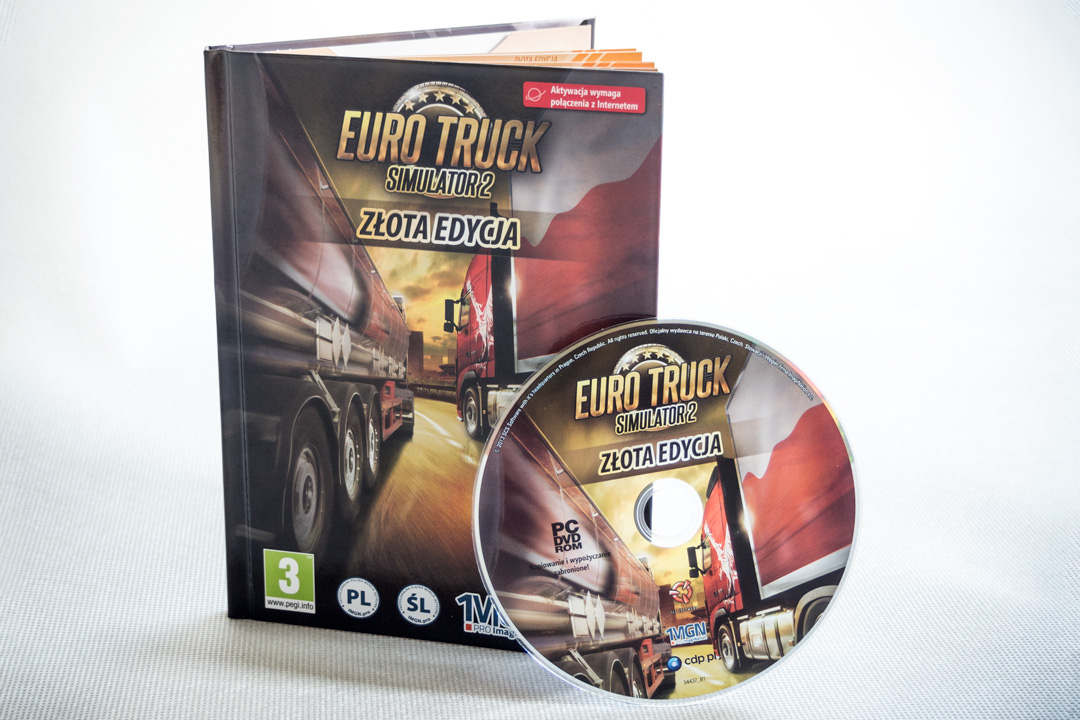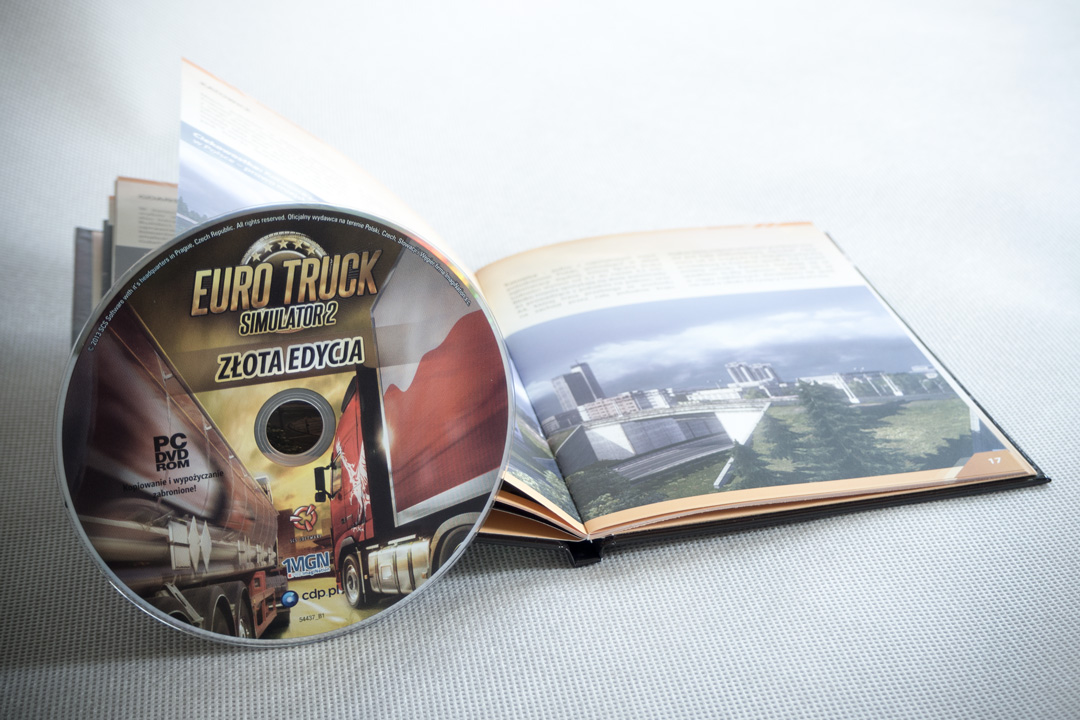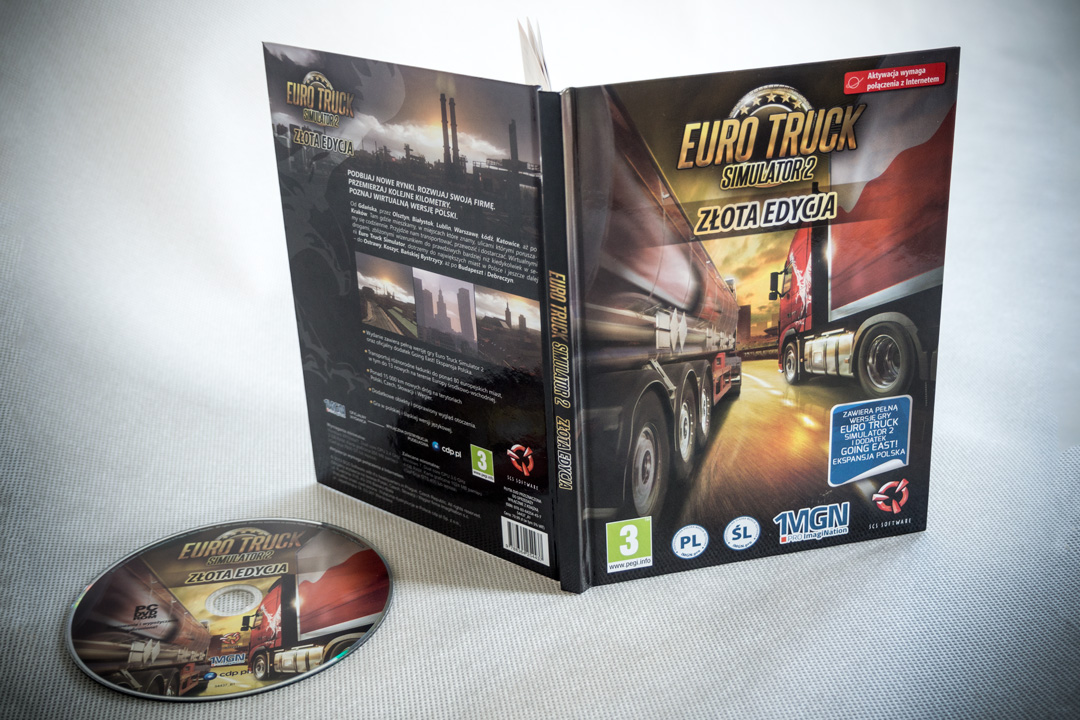 ETS 2 – ZŁOTA EDYCJA
Euro Truck Simulator 2 is the world's most popular truck driver simulator. The player has to pick up and deliver the cargo to its destination as soon as possible, while respecting the rules of the road. As the game progresses, the player can buy more vehicles, depots, and hire drivers to work. The game has sold over 2 million units as of April 2015. 

We have developed the graphic design of this product. This edition in a form of a book required not only designing the cover but also the composition of the content that is a guide to the cities in the game.
Client: IMGN.PRO
Software used: Photoshop, Illustrator, Indesign
Realization: Q1 2014