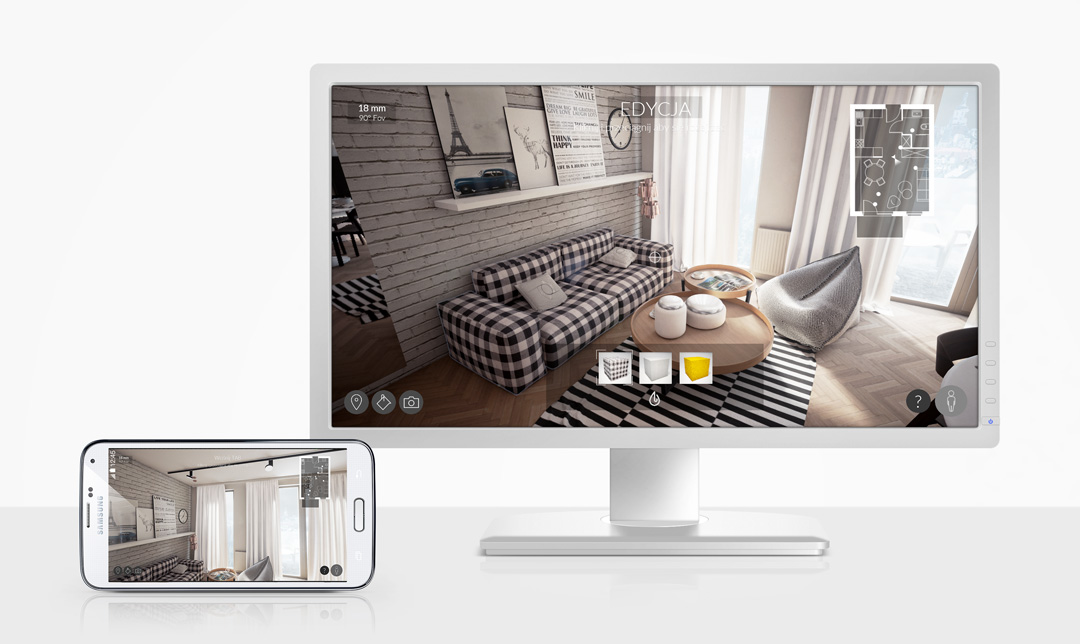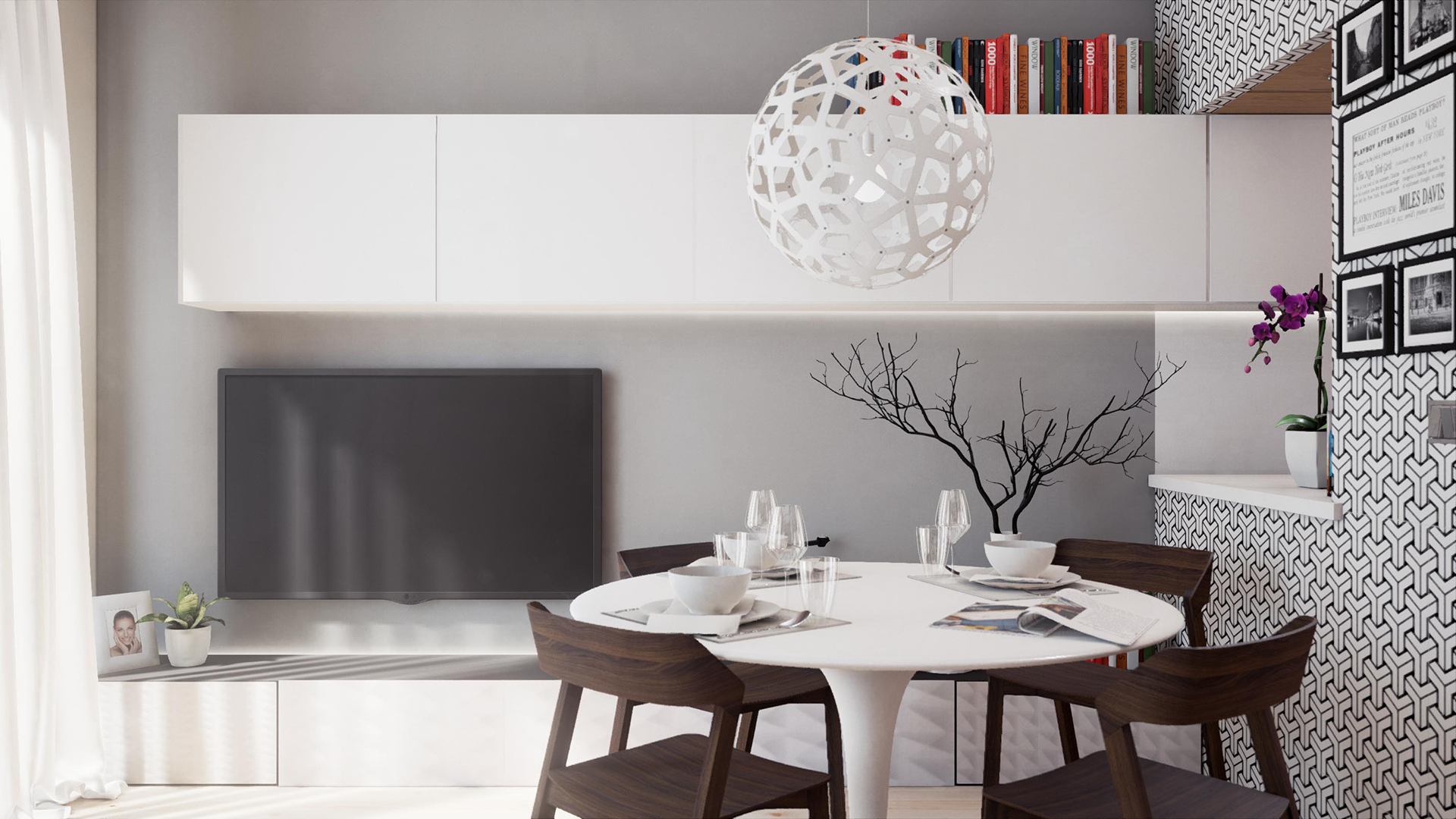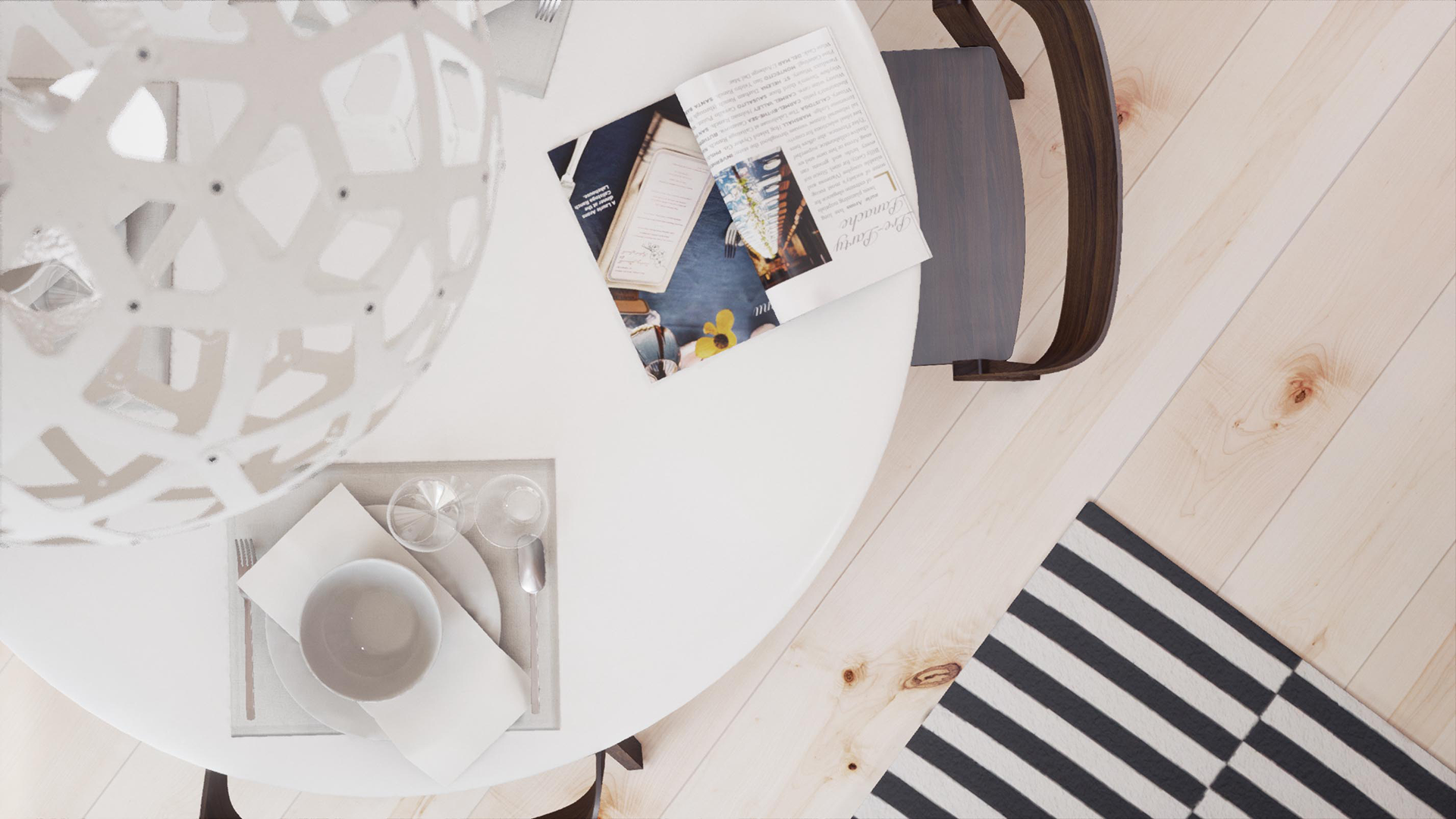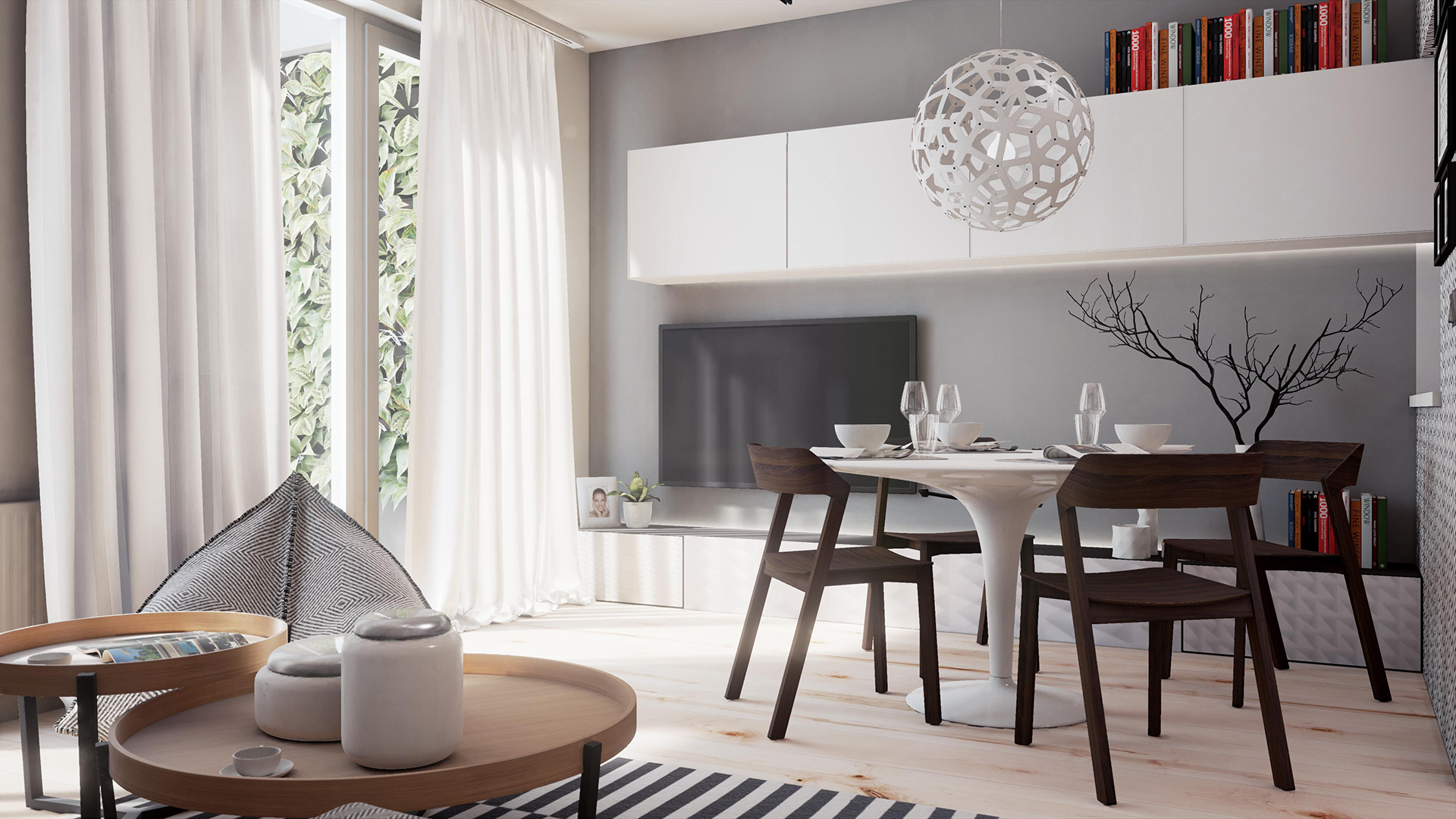 Interactive visualization of a small apartment
An interactive visualization of a modern 32sq meters apartment in Unreal Engine 4 with full support for the Oculus Rift. The software we use allows to easily and quickly create animations, providing the Client with an entire apartment to visit on a computer or by using virtual reality goggles. Check uot our aplication with possibility to change colors, materials or even equipment. It'e easy to use - moving by keybord and mouse or pad.
Real-time rendering.
Software used: Unreal Engine 4, Photoshop, Blender
Realization: Q4 2015